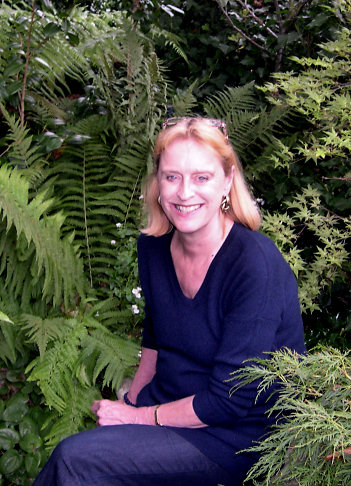 Working as a textile artist, my source of inspiration is the exploration of nature and the seasons.
Using hand embroidery and applique, I try to capture not only the richness and colour and detail of design that exists in the natural world, but also the magical effects that occur unexpectedly and which have an energy of their own. A metallic green chafer beetle landing on a deep crimson rose. A dandelion seed idly floating by. The simplicity of a poppy compared with the intricacy of a passion flower or the first fall of snow on a tracery of branches. All these different shapes and forms throughout the seasons, inspire and bewitch me. There is a great sense of theatre in each new discovery which I hope to portray in my work. Unexpected architectural structures or an unusual colour combination that has happened accidentally are all part of my search in this ever evolving world. It is a world full of secrets, minute detail, sumptuous colours and textures, and above all drama.
The other themes of my work – and a further fascination – are carnival and theatre and the world of commedia dell'arte. This theatrical world being in so many ways a mirror image of the natural world, allows my work to spill over from one world to the other. Magic being present wherever you look!
Working from my studio in Richmond on Thames, I use photography and watercolour painting, in addition to botanical art techniques, to form the background for my work. This is then covered in hand embroidery and appliqué. I also use oil pastels for illustrative work.
I exhibit nationally, but am also happy undertaking and working on theme-related commissions.